The Roads
Part of the uniqueness of the retreat is certainly its remoteness. Of course remoteness comes at a price. To get to the building one has to drive about 15 miles on dirt roads, and the roads are bad - on a good day. There is no other way to access the land and building. On a bad day, the roads require patience. Patience is in form of waiting until things dry, driving around a bad stretch of road, having to fix a flat tire. Residents should definitely have a spare tire in their vehicle and know how to change a tire. There are helping hands out there, but to reach them might require more patience. Montello Foundation will keep an eye on road conditions and will report which of the access roads are good. If you are mindful you should not have any problems, even with a small 2-wheel drive car. Just bring plenty of water and a sense of adventure!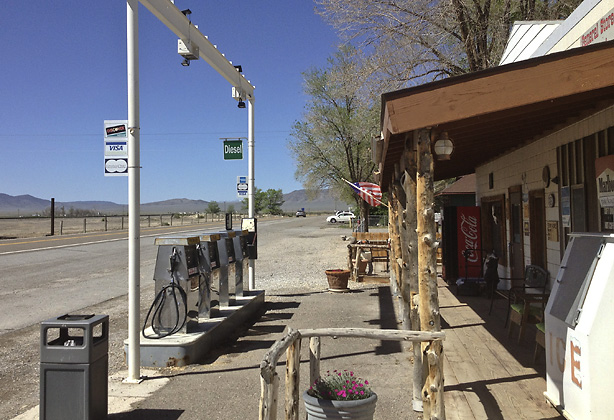 The last gas station if you go through Montello, also a good place to get essential groceries.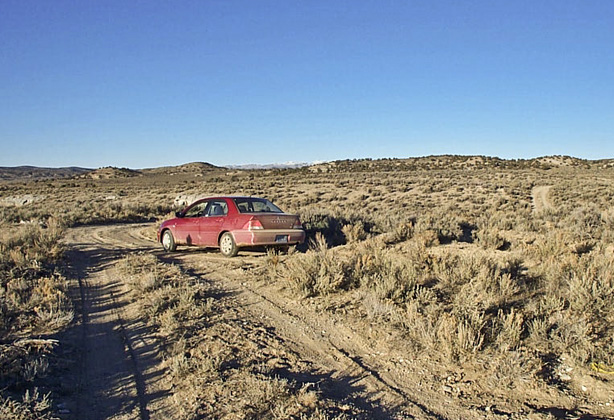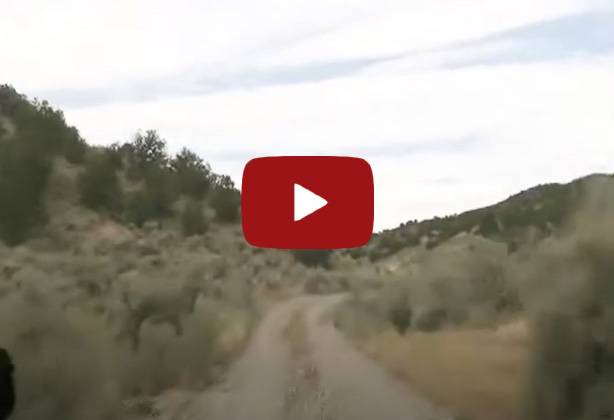 The typical roads, on a good day,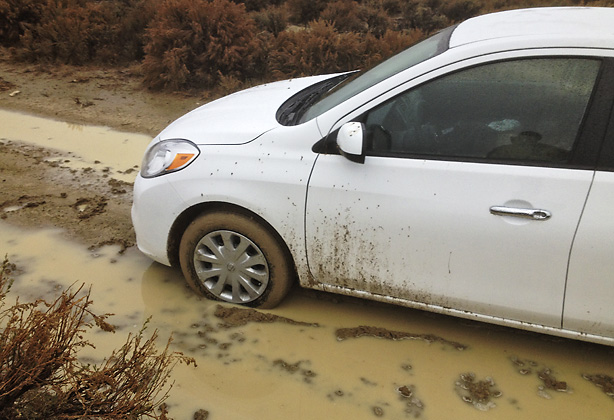 and on a bad day. But that was in late November, in the Summer the roads dry up pretty fast.