Montello Foundation is a foundation dedicated to support artists who foster
our understanding of nature, its fragility and our need to protect it.
"The quiet winds of Montello revealed by sage, juniper, and sparce grasses all play the same tune but with different tonalities, a perfect accompaniment to the meadowlark which uses none of those frequencies." - Gordon Hempton, resident 2022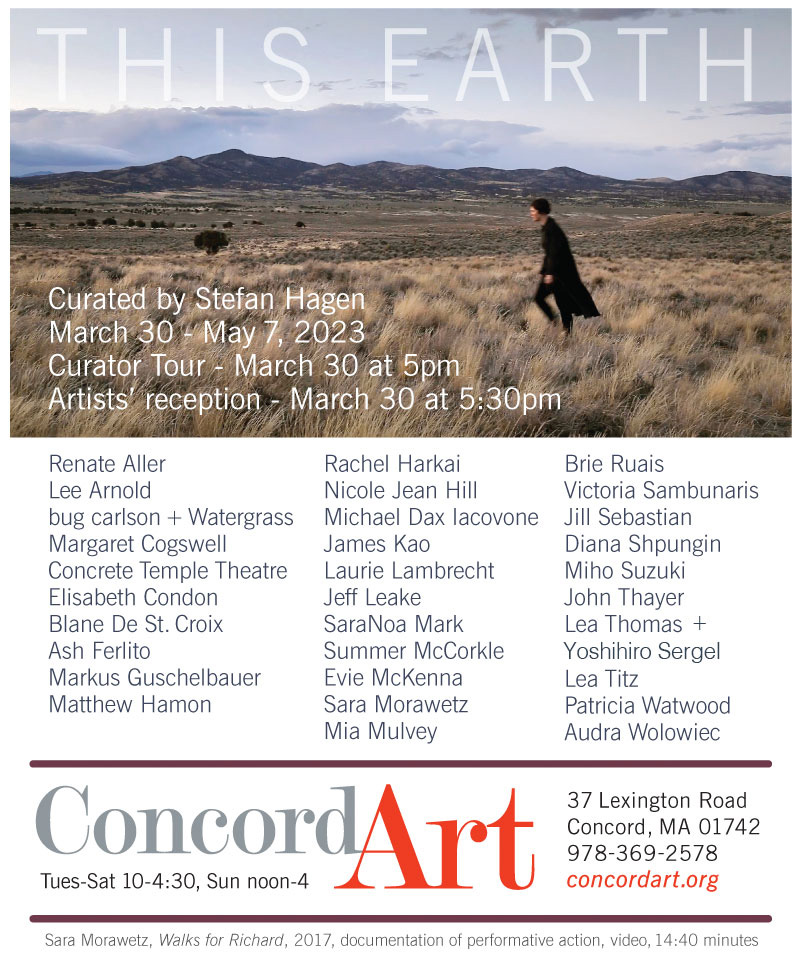 We are tremendously excited to announce This Earth at Concord Art in Concord, MA an exhibition of works by Montello Foundation Artists, March 30th through May 7th, 2023.

Their works examines themes like human impact and the fragility of nature, the mediums in the show include photography, painting, sculpture, poetry, video, puppetry, music and fragrance. The guiding principals of this exhibition are based on the 32 artistsí various approaches and personal relationships to nature. Some artists work in the great tradition of observing nature as listeners and note-takers, others work with natural elements and materials, transforming them with their practice. Another group focuses on the impact humans have on the natural world in well meaning and devastating ways.

Henry David Thoreauís response to his environment at Walden Pond in Concord has often been likened to an artist retreat or residency. Like Thoreau, these Montello artists key to understanding their subject matter is through uninterrupted observation and assimilation of experience, thus the importance of being submersed in a solo retreat.