The Building
A building designed with a large shading roof under which there are two distinct spaces: one space for the bodily needs: eating; sleeping; washing, and a stove for the cold desert nights, and a second space for work: for writing; painting; drawing; studying, a space for the first materializations of new ideas. The building runs on solar power - enough for the regular needs, but for power tools, there is a generator.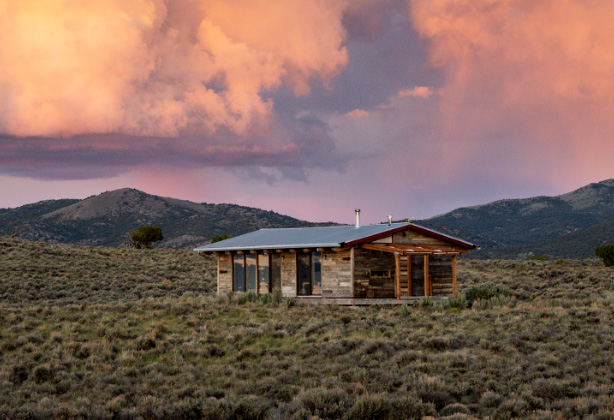 The building in the setting.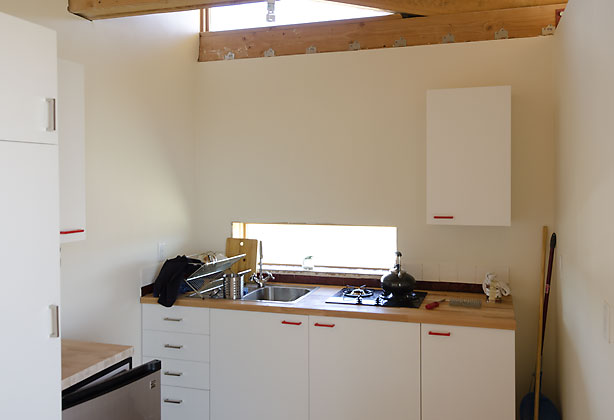 The fully working kitchen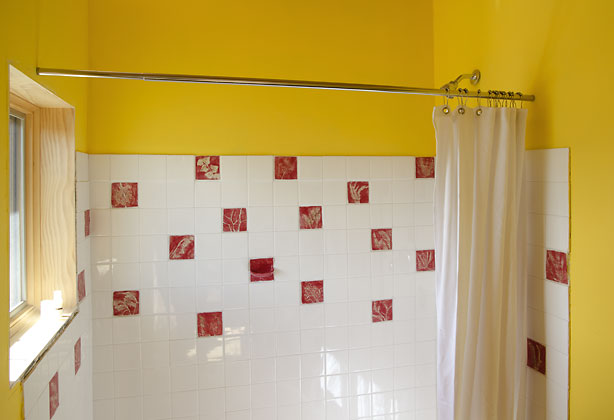 Also, thanks to a water tank, a pump and propane there are hot showers possible.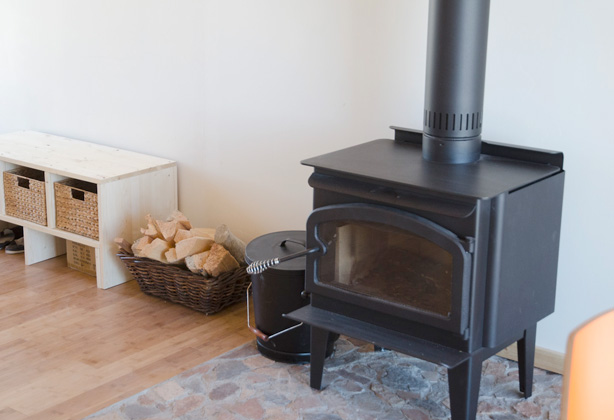 For the nights early and later in the year there is a wood stove.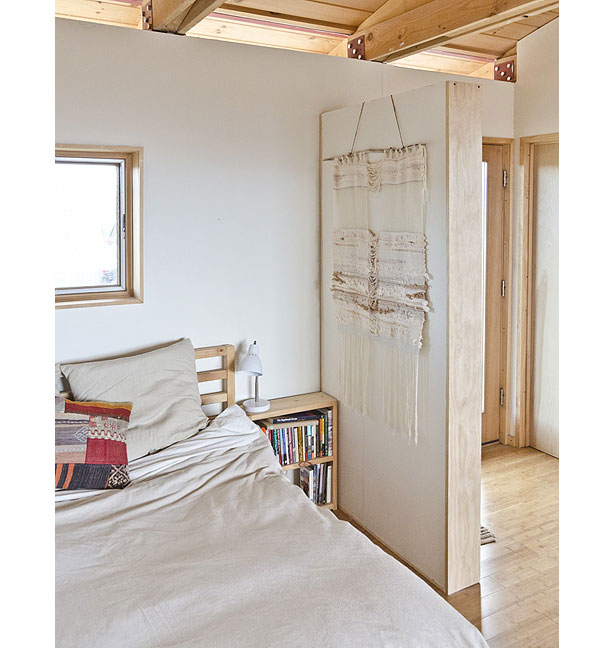 The sleeping area with a small library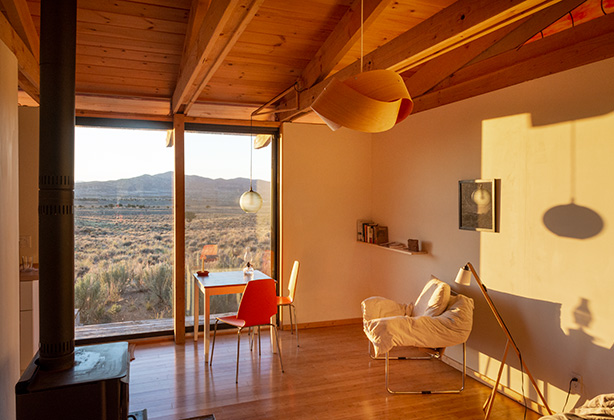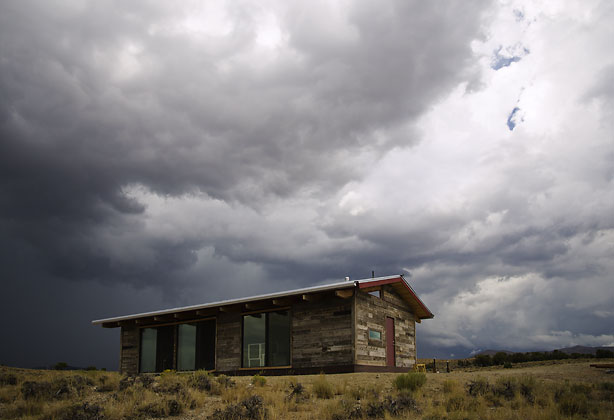 A shelter for the temperamental desert weather.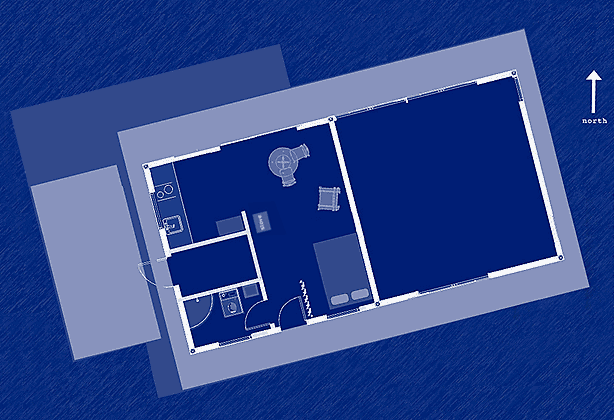 the full layout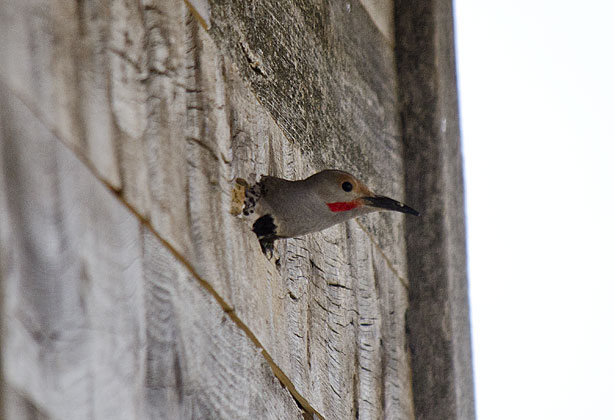 Sometimes you do have to share the building though.